Why Consign With
INA?
INA
is an internationally renowned retail chain that has been recognized as the best designer consignment store for the last twenty years. With five locations in some of the most trendy, fashion-forward, high traffic neighborhoods in New York City, and a base of avid and loyal customers and consigners — INA has the competitive edge to help you practice sustainability and make money at the same time.
Get the Best of Both Worlds
Whether you choose to consign in stores or online, INA provides the best visibility for your merchandise to sell: your items will be featured on our website and simultaneously be out on the floor at one of our store-front retail locations. INA accepts in-season, designer and contemporary brands. Merchandise must be clean and in excellent condition. See the List of Designers we carry and read our Consignment Terms.
*Our online inventory changes frequently, and not all merchandise will be featured online.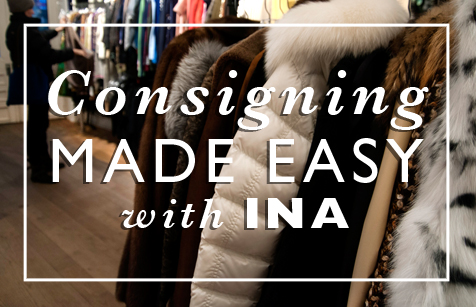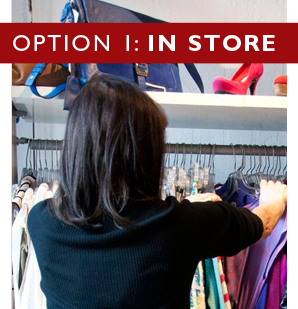 Make An Appointment
If you currently live in the NY metropolitan region, call or visit one of our five NYC locations M-F to set up an appointment. One of our experienced stylists will review your merchandise and discuss with you the price you will receive when each item is sold.
CHELSEA
men + women
207 West 18th Street
(212) 334 6572
Mon – Sat 12 to 8 pm
Sun 12 to 7 pm

SOHO
women
101 Thompson Street
(212) 941 4757
Mon – Sat 12 to 8 pm
Sun 12 to 7 pm
NOLITA
women
21 Prince Street
(212) 334 9048
Mon – Sat 12 to 8 pm
Sun 12 to 7 pm

NOLITA
men
19 Prince Street
(212) 334 2210
Mon – Sat 12 to 8 pm
Sun 12 to 7 pm
NOHO
men + women
15 Bleecker Street
(212) 228 8511
Mon – Sat 12 to 8 pm
Sun 12 to 7 pm
UNION SQUARE
men + women
110 East 13th Street 
(212) 254 8400
Mon – Sat 12 to 8 pm
Sun 12 to 7 pm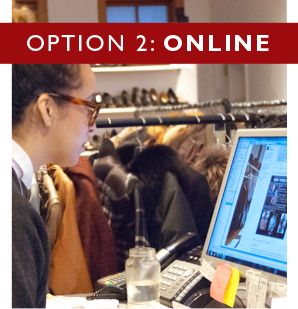 Send Us Your Stuff
If you have designer merchandise in excellent condition from the last 5 years, INA would be happy to sell them for you. (See the
List of Designers
we carry). Follow these simple steps:
1. Complete our
Online Consignment Form
2. Print your mailing label and inventory list after you submit the Form<br /> 3. Place your items in a box and include your inventory list <br /> (We recommend putting items in a plastic bag for protection).<br /> 4. Affix INA Mailing label to box and take to post office or a shipping center We will let you know via email when we receive your items, and send you a second follow-up email when the items are priced and ready for sale. Please review and accept our <a href=" #"="">
Online Consignment Terms
for all items.
PRINT INA MAILING LABEL
Still have questions? Please call us at: 212-XXX-XXXX